The Pays d'Aix is dotted with numerous natural "great sites", high places and parks for ecotourism, an ideal setting for walking, cycling or relaxing.
In this section you will find walking and cycling routes suitable for short stays.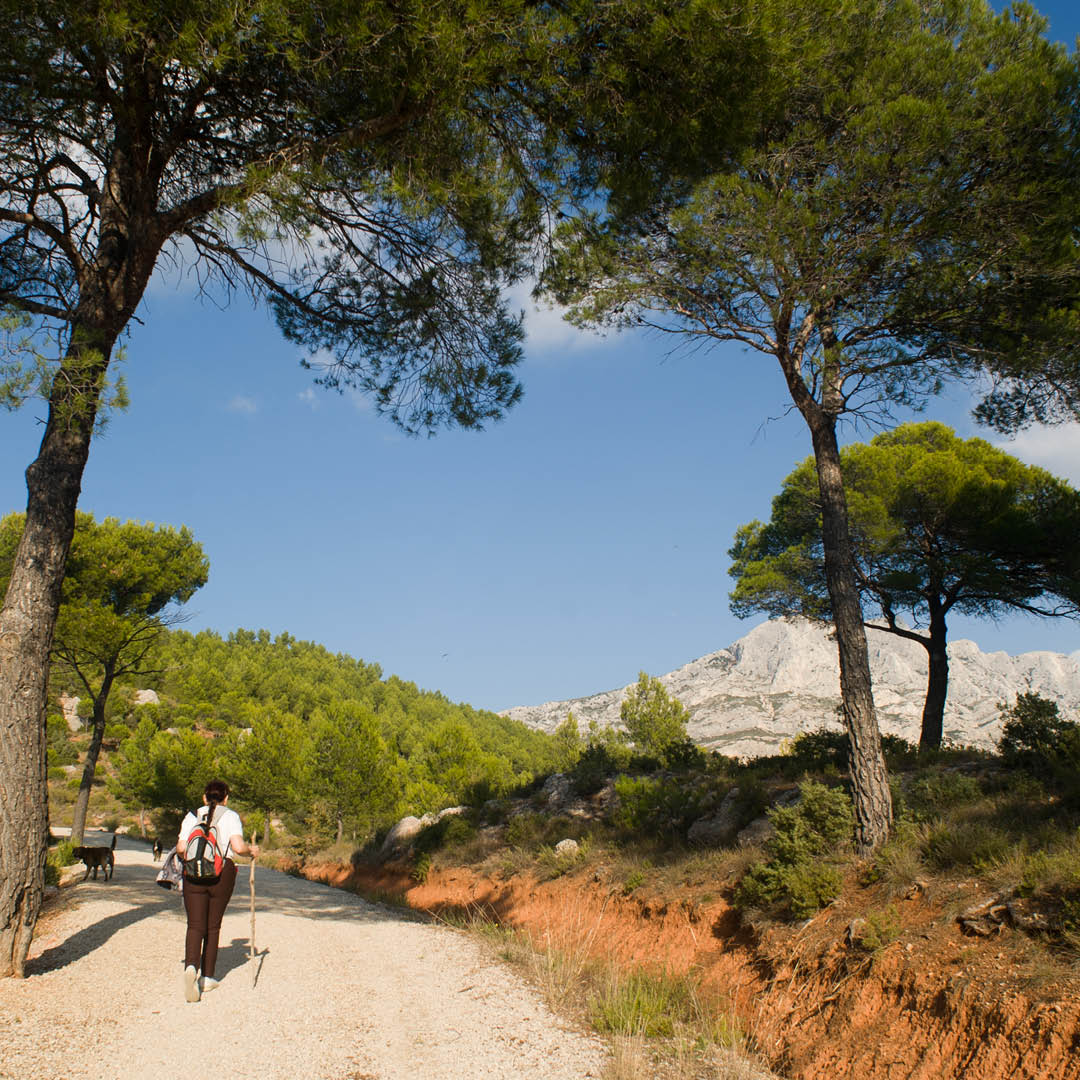 Hiking
Take the time to breathe the fragrance of the vegetation, plants and flowers, in sunny Provençal landscapes, while listening to the sounds of nature. Our hiking trails are a great way to see the wonderful landscapes of Provence in the Aix region.
Cycling
In the Aix-en-Provence region, the landscapes of Cezanne are a chance to vary the activities on offer for cyclists and are adapted to all levels of ability:
Confort bike – for sedentary, hedonistic, romantic customers, with "dry" bikes rental for riding itineraries that will combine well- being, health, balance and harmony …
Discovery bike – for the customer who likes to wander, discovering the wealth of the land.
Effort bike – for the customer who loves roaming, the sportsperson who wants to produce intense efforts and the backpacker who likes adventure,  the encounters, experiences and the unknown.